Every craftsman has tools of the trade, and for a chef or home cook, the kitchen knife stands as one of the most indispensable. A great knife does more than just slice and dice; it augments the cooking experience and ensures precision in every cut.
I've played around with a bunch of kitchen knives. From the big ones for chopping veggies to the tiny ones for peeling stuff, I've tried them all. Here's a bit about my experience and which knife I think is the top pick.
When it comes to equipping my kitchen with the best tools and gadgets, I never compromise on quality. But with so many products on the market, it's tough to know which ones truly stand out. That's where Kitchenological Review comes in.
This resource has been a game-changer for me, offering unbiased and thorough reviews of various kitchen items. From blenders to pots, they've got everything covered. So, the next time you're in doubt about a kitchen purchase, consider checking out Kitchenological. Their honest insights have saved me from many regrettable purchases!
Types of knives in the market
Chef's Knife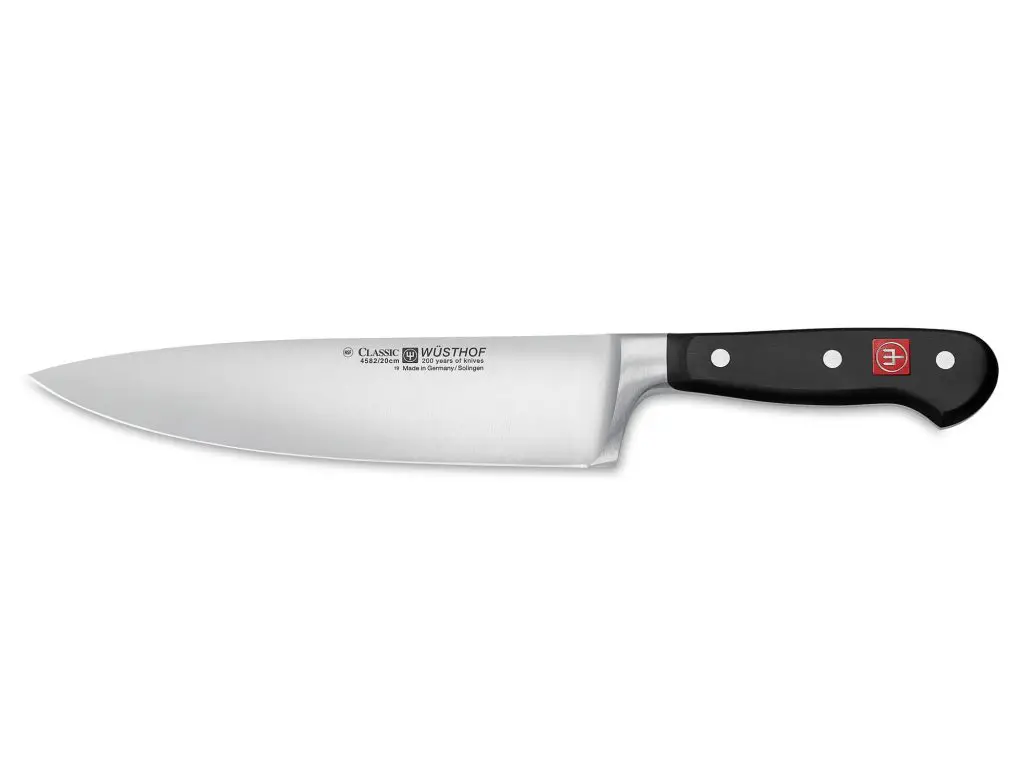 Think of this as the superhero of knives. I use it all the time! Need to chop veggies for a salad? It's perfect. Got some herbs to mince or meat to dice? It's up for the task. Honestly, it's like the multi-tool of the kitchen.
Paring Knife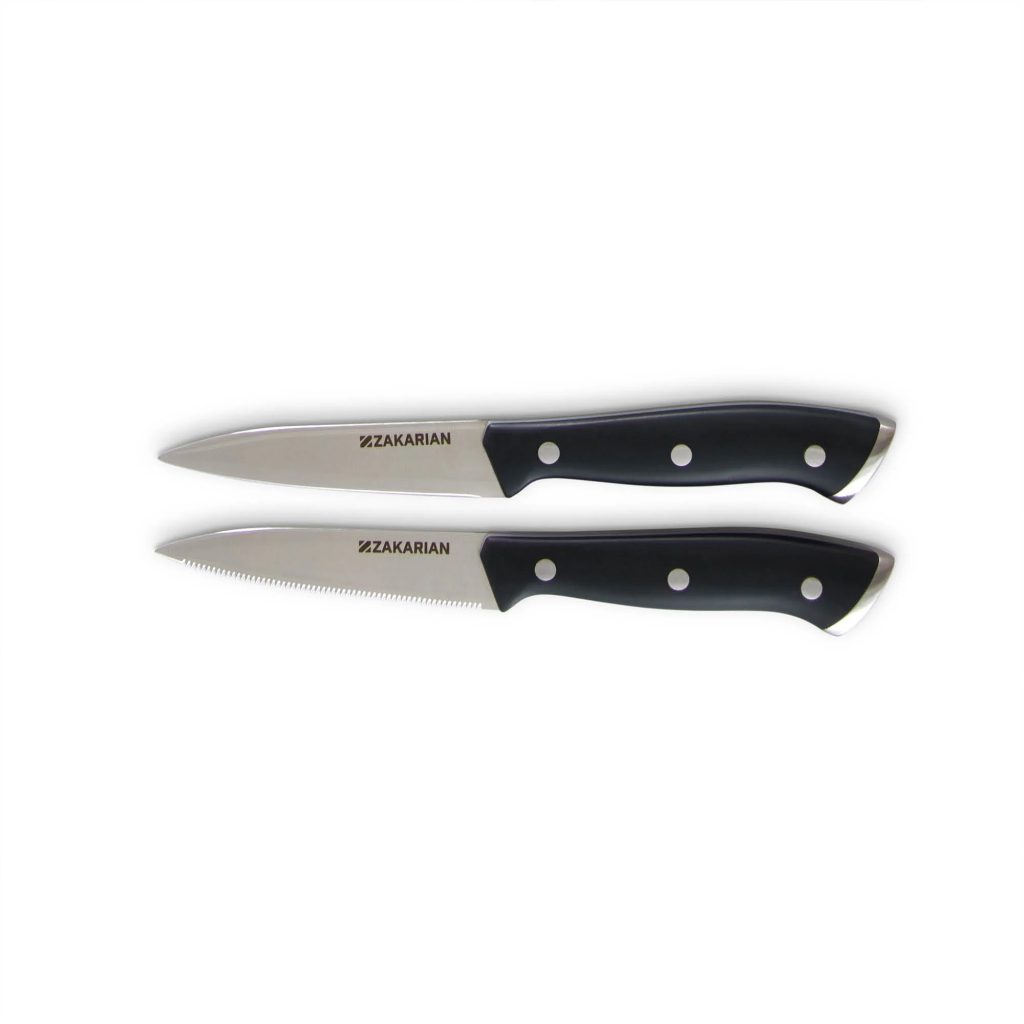 This little guy is like my trusty sidekick. When I've got smaller tasks, like peeling an apple or getting those weird spots out of a potato, it's the one I grab. The small blade makes detailed work a breeze.
Bread Knife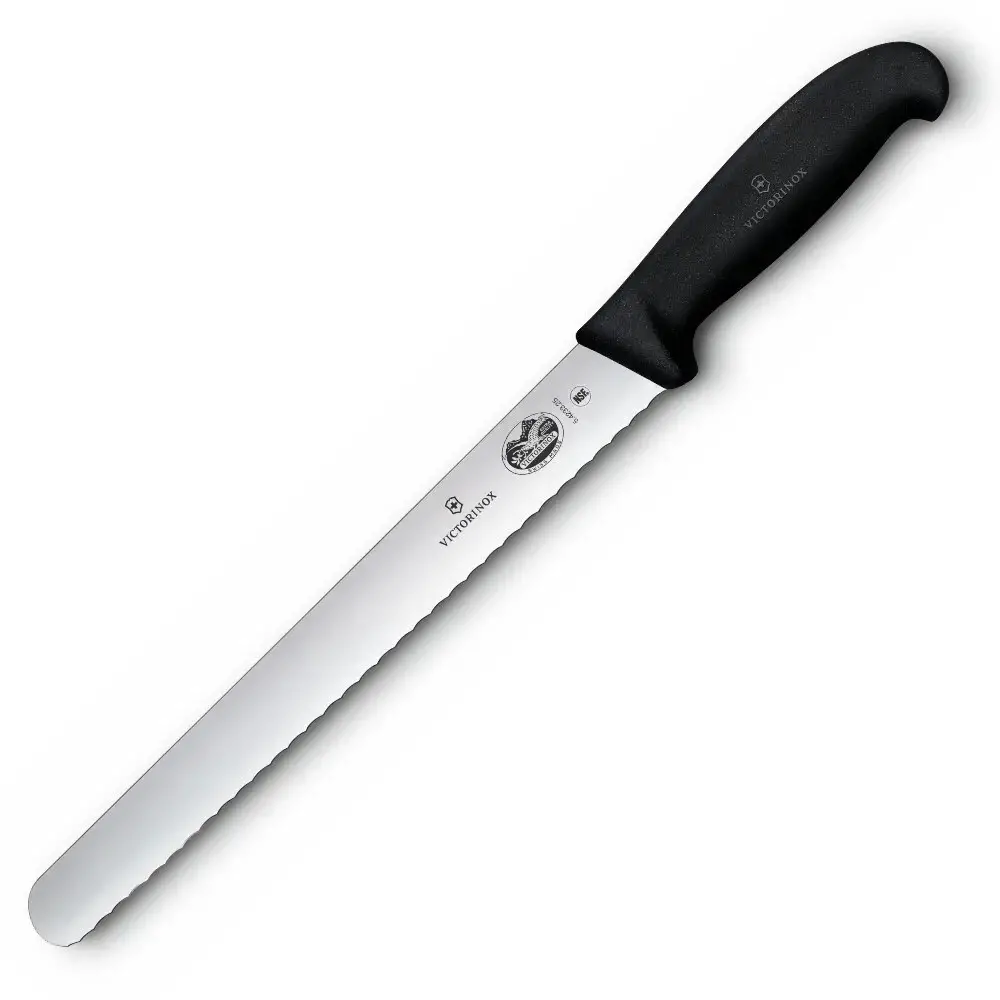 Ever tried slicing fresh bread, and it just goes flat? Not with this knife. Those saw-like edges are a game-changer. Sunday morning toast or sandwiches? This knife makes sure my bread stays fluffy on the inside while cutting through the crust like butter.
Carving Knife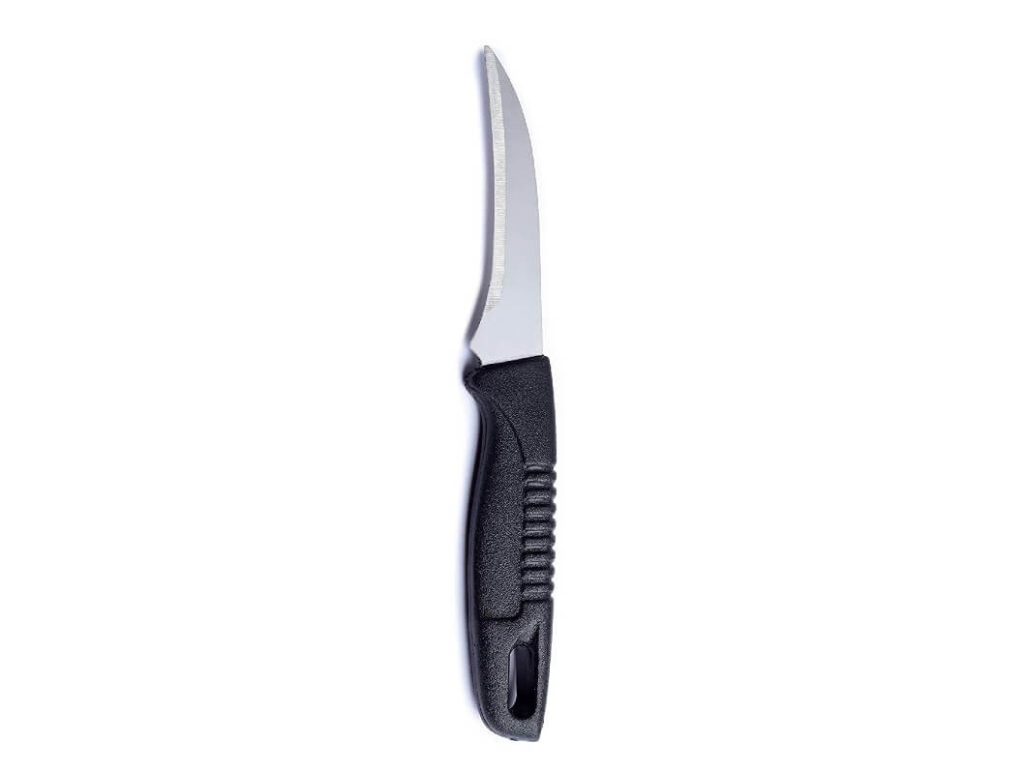 Picture the big family dinners, with a huge roast or a turkey. That's when this knife shines. It's like the special guest knife for holidays. It helps me get those Instagram-worthy, thin slices that everyone loves.
Boning Knife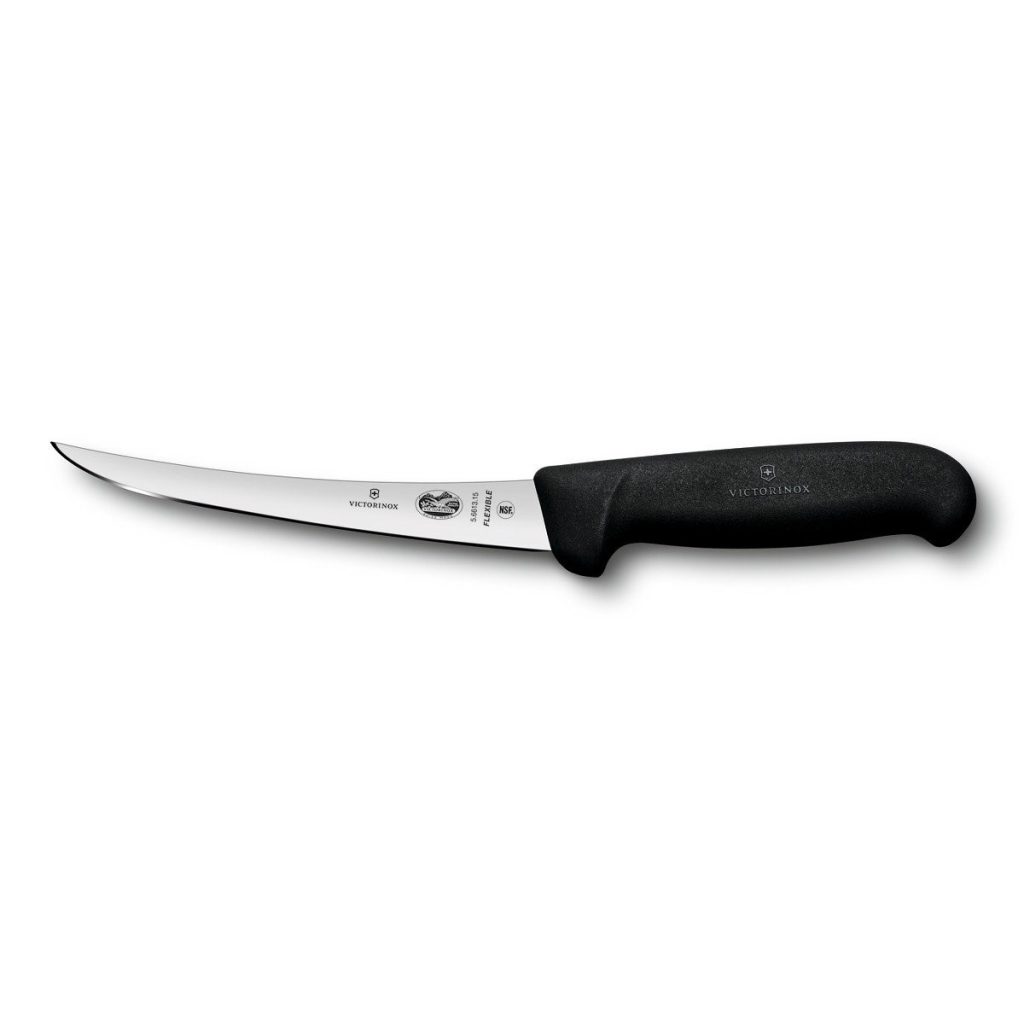 When I'm feeling a bit adventurous and decide to tackle a fish or chicken, this knife is a lifesaver. It's super bendy, which means it can get around bones and tricky spots super easily. It makes me feel like a pro even if I'm just experimenting.
Types of Materials used in knives
Stainless Steel:
This is made from a mixture of iron and at least 10.5% chromium, often mixed with other elements such as carbon, nickel, molybdenum, or vanadium.
Pros: Stainless steel is resistant to rust, stains, and corrosion. It's easy to maintain and tends to be more affordable. Due to its versatility, it's the most common material found in kitchen knives.
Cons: It might lose its edge quicker compared to carbon steel, which means you might need to sharpen it more often.
Carbon Steel:
Essentially iron and carbon, with little to no chromium content.
Pros: Known for retaining a sharp edge longer than stainless steel. Knives made of carbon steel are usually sharper and can be honed to a finer edge. They are favored by many professional chefs for precision cuts.
Cons: Prone to rust and discoloration if not properly maintained. Carbon steel knives require regular care, like oiling, to prevent rust.
Ceramic:
Made from zirconium dioxide, these knives are sharpened by grinding the edges with a diamond-dust-coated grinding wheel.
Pros: Extremely sharp – often sharper than steel – and retains its edge for a very long time. They're also lightweight and resistant to acids, which means they won't react with the foods you're cutting.
Cons: They can be brittle and might chip or even snap if dropped. Not suitable for prying, boning, or cutting hard foods like frozen items or bones.
Damascus:
It's a blend of two or more steels. The steels are folded and forged, creating beautiful wavy or patterned layers.
Pros: Aesthetically pleasing due to its unique patterns. It combines the benefits of its constituent steels, often resulting in a blade that's sharp, durable, and resistant to wear.
Cons: Tend to be pricier due to the craftsmanship and materials involved. The performance can vary based on the types of steel used and the forging process.
Which material is best:
For a kitchen knife, it largely depends on your needs and maintenance willingness:
If you're looking for durability and low maintenance, go for Stainless Steel.
If sharpness and precision are your top priorities and you don't mind the extra care, Carbon Steel might be your best bet.
For those who value ultra-sharp edges and lightweight (and are careful with their tools), Ceramic can be a great choice.
If you're after aesthetics along with performance and are ready to make a premium investment, Damascus is the way to go.
For everyday cooking and general use, Stainless Steel often strikes the best balance for most people. But always remember, no matter the material, a well-maintained knife will always serve you best.
Why is the Chef's Knife My Top Pick? Let's Break It Down:
All-Rounder:
Think of it like a Swiss Army knife for the kitchen. It can do a bunch of stuff – from cutting veggies, meats to herbs. It's like having a multi-tool in your hand.
Feels Just Right:
A good chef's knife feels like an extension of your hand. The weight of the blade matches the handle, so your hand doesn't get tired, even if you're cooking up a storm for hours.
Time Saver:
With this knife, I don't need to keep swapping tools. One knife does most of the job. Less time searching for tools means quicker cooking!
Bang for Your Buck:
Spend once on a top-notch chef's knife, and it's like getting a buddy that sticks around for years. And the more you use it, the more value you get out of it. It's not just buying a tool; it's an investment in making every meal easier and more enjoyable.
So, in simple words, the chef's knife is like the MVP of kitchen tools. It's reliable, saves time, feels great, and is worth every penny!
Conclusion
In a nutshell, when you're looking to upgrade or equip your kitchen, don't get lost in the sea of options. Instead, turn to Kitchenological. It's my go-to for straightforward and trustworthy advice on kitchen gear. Save time, money, and make sure you get the best tools for your culinary adventures!