Oranges are a splendid source of refreshment, nutrition, and exquisite taste! But you may be staggered to learn that over 600+ types of oranges are seen on Earth. From which you have hardly known about 20%-30%! Most of these oranges have different flavors and shapes.
So, while juicing, you might need to judge a bit! Although nowadays you can juice oranges with some of the best juicers easily, the problem is which orange to choose. Here, we have picked the 9 best oranges for juicing according to their attributes and benefits. So, scroll down to know!
9 best oranges for juicing –
Mandarin oranges
Cara Cara oranges
Blood oranges
Navel oranges
Valencia oranges
Satsuma oranges
Tangerine Oranges
Tangelo oranges
Clementine oranges
Advantages of orange juice-
Nutrition value: Oranges have some of the best nutritional value among many other fruits. They have vitamin A, Vitamin C, Antioxidants, Magnesium, Potassium, and many other vital nutrients. Consumption of orange juice can make your digestion function better by keeping you secure from numerous diseases. However, frozen orange juices don't have complete nutrients. So, when you juice oranges on your own and devour the raw juice, you will get the entire nutritional value.
Saves money: Orange juices sold in the market are very costly. Different restaurants and juice shops sell them at high prices. But the cost of oranges is not much at all. If you buy oranges at a comparatively low price from the market and juice them with your juicer, you will surely save a lot of money.
Tasty and refreshing: If you ever had orange juices, you would know how refreshing and magnificent it tastes! Orange juices are sweet and tangy at the same time. If you juice them adequately by blending different ingredients, their flavor will become divine.
What types of oranges are used in orange juice?
As I have already briefed you, there are 600+ oranges found on Earth. They all have distinct tastes, attributes, and other intriguing things. But all types of oranges are not suited for juicing. Only some of them can be juiced perfectly. After some analysis and lab tests, we have discovered that 9 types of oranges are most acceptable for juicing. They are- Mandarin oranges, Cara Cara oranges, Blood oranges, Navel oranges, Valencia oranges, Satsuma oranges, Tangerine Oranges, Tangelo oranges, and Clementine oranges.
Juicing oranges vs eating: What's better?
Most health specialists recommend eating an orange rather than juicing in terms of the high sugar an orange juice possesses. However, they also say that the body can digest orange juice better than it can absorb a whole orange.
How we compared and rated them?
We conducted many lab tests on multiple sorts of oranges according to their advantages, health value, taste, and other significant characteristics. After all these, we were satisfied to put these 9 types of oranges on our list. Here, we will discuss and rate (Between 1-5) based on the advantages and disadvantages of these oranges
The 9 best types of oranges for juicing-
9. Mandarin oranges
Our Rating- 4/5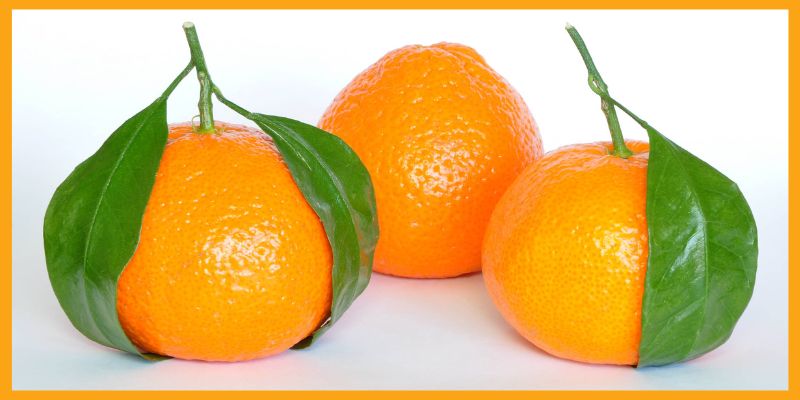 Mandarin oranges are a rare Citrus species. These oranges primarily originate from China and are small in size but high in nutrition and taste. They are sweet and filled with Vitamin C and antioxidants. Their season is during the cold months of November-April though you can find them available on the market throughout the year.
These oranges are mainly easy to juice for their small skin. You can peel them easily with your hand and juice them comfortably in your juicer. They also have less number of seeds compared to other oranges. So, if you are looking to make refreshing orange juice, then Mandarin oranges can be at the top of your list.
8. Cara Cara oranges
Our Rating- 4.5/5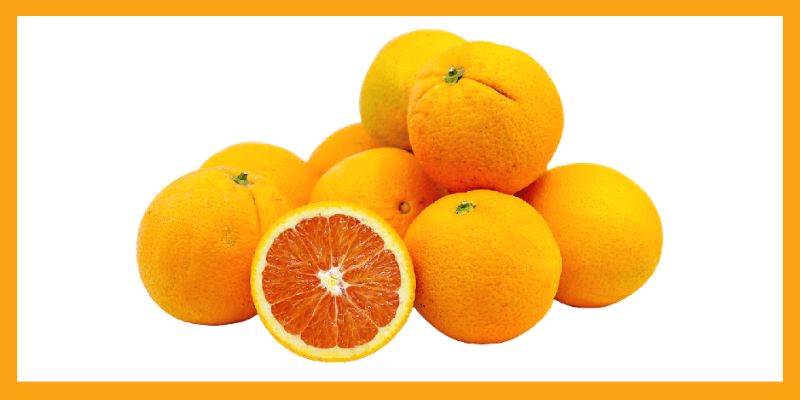 Cara Cara oranges are widely grown in California from early November to April. They have high nutrition like Vitamin A, Vitamin C, Antioxidants, Fiber, and many more healthy elements. Though they look like regular oranges from the outside, they have a unique pinky red color on the inside. The taste is also much better and sweet, fat-free, sugar-free, and less acidic, and you'll not find any tanginess in it.
Cara Cara oranges for juicing are the best. They have smooth skin that is easy to peel. Besides, they are juicer friendly and have juice yield. You can easily juice them after peeling and soaking them in the water for some time.
7. Blood oranges
Our Rating- 4/5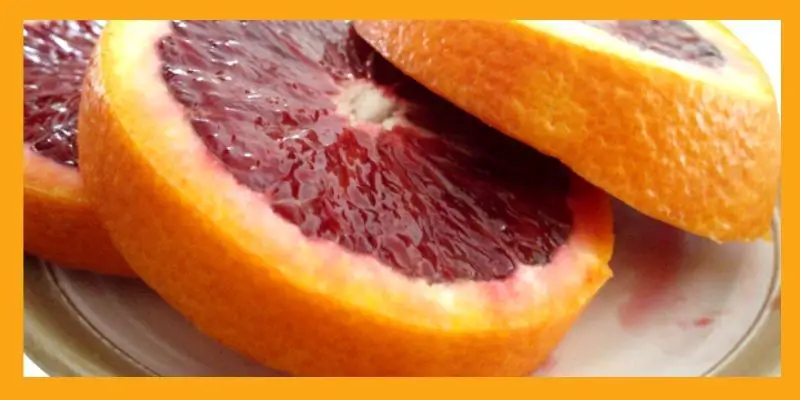 One of the multiple things that distinguish blood oranges from other oranges is their bloody red-colored flesh on the inside. These colors supply a darker texture to the juice. These oranges are grown from January to April and you will only find them during this time of the year. They have a tartier flavor than sweetness.
Blood oranges are very good for juicing as they provide a naturally reddish vibe and tangy flavor to the juice. Though you need to add more sugar to the juice to balance the tanginess, the taste is worth it. There are also fewer seeds and easy-to-peel skin in these oranges. They are also considered quite healthy by health experts!
6. Navel oranges
Our Rating- 5/5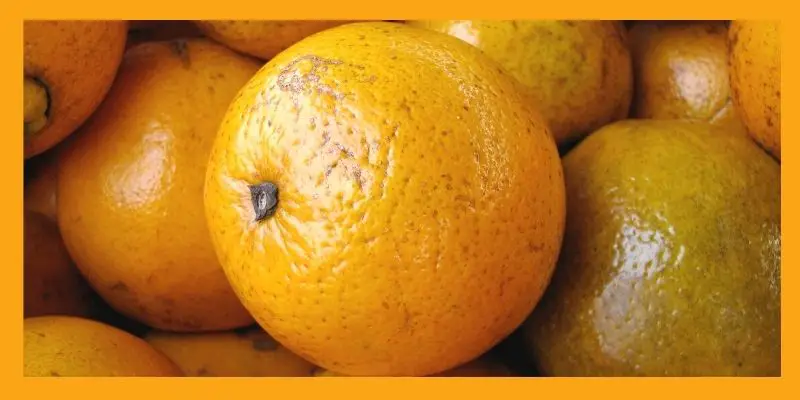 Navel oranges are probably the sweetest oranges for juicing. They are the most commonly bought oranges. So, it is normal for them to be best for juicing. Besides, these oranges are big and produce more juice yield.
You will surprisingly find no seeds in these oranges and peeling the skin is also very easy. Therefore, you will both get tasty juice and require less prep time. One of the best reasons for it being so demanding is that it is found all over the year.
5. Valencia oranges
Our Rating- 4.7/5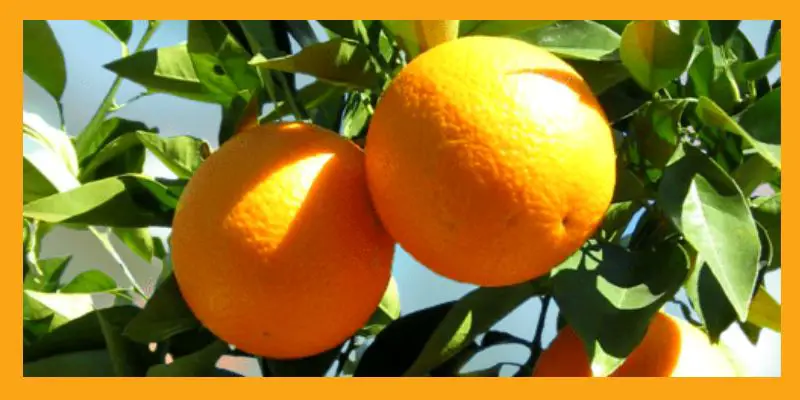 Just like the Navel oranges, Valencia oranges are also available throughout the year, and they originate from Spain's Valencia. These oranges have a sweet taste and are high in potassium and fiber. You can consume them regularly if you want a rigid diet.
These oranges have fewer seeds and soft skin. So you can smoothly peel and juice them. Their season is from April to December, which is a long time for you as you can get them anytime you want!
4. Satsuma oranges
Our Rating- 4/5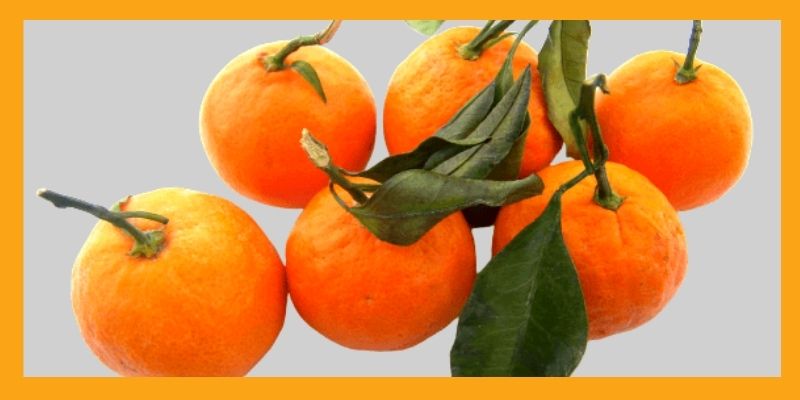 Satsuma oranges are another family member of the Mandarin family. Like the Mandarin oranges, they are also smaller in size but sweeter in taste. The only distinction is that it has a negligibly sour flavor. Besides, they are only obtainable for a short period during the year.
Also. Satsuma oranges have fewer seeds and delicate skin making them comfortable to juice and peel. However, their miniature size means less juice yield. So, you will need a lot of these to make more juice!
3. Tangerine Oranges
Our Rating- 4/5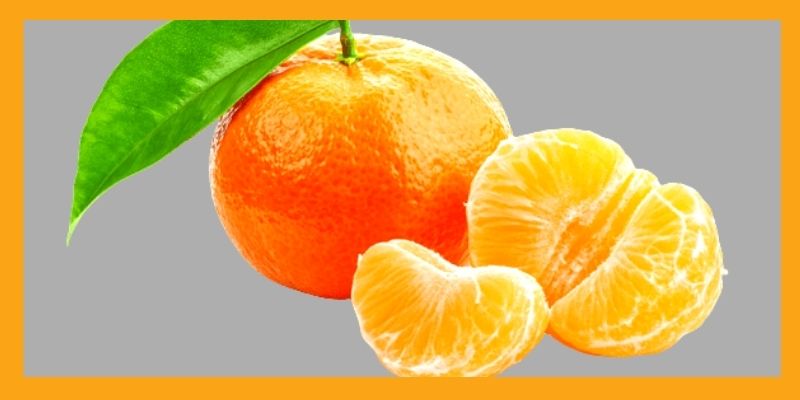 If you are a fan of tart juices, The Tangerine orange juices will be best for you. They have the best tangy taste you can find! These oranges also help to lose weight. For this reason, many people consume its juice to stay fit.
They are in season from fall to winter but can be pricey at other times of the year! Tangerines are mostly seedless citrus and like most mandarin family members, they also have soft skin. So, the juicing process for them is pretty easy.
2. Tangelo oranges
Our Rating- 4/5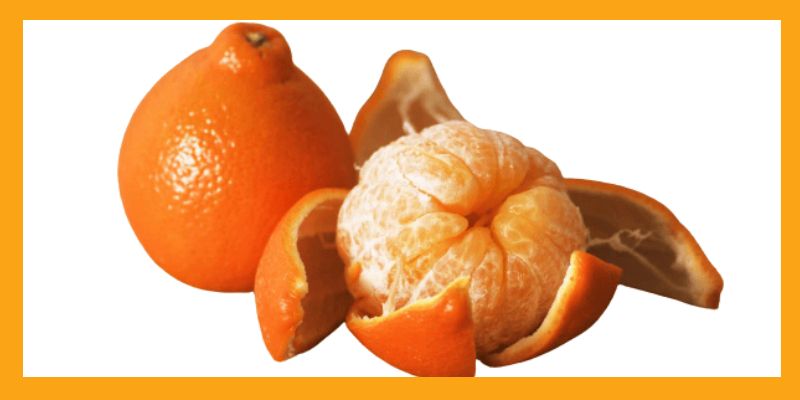 Tangelo oranges are a medley of Mandarins and pomelos which means they are both sweet and have high juice yield. Unlike most Mandarins, they are big and have a good blend of sweetness and tanginess. Besides, they are also rich in Vitamin A, antioxidants, Potassium, and Vitamin C.
Tangelo oranges have smooth skin for easy peeling, but they have a considerable number of seeds too. So, you need more prep time before juicing tangelo oranges. With a bit of time, you can make tasty juice with it.
1. Clementine oranges
Our Rating- 4.5/5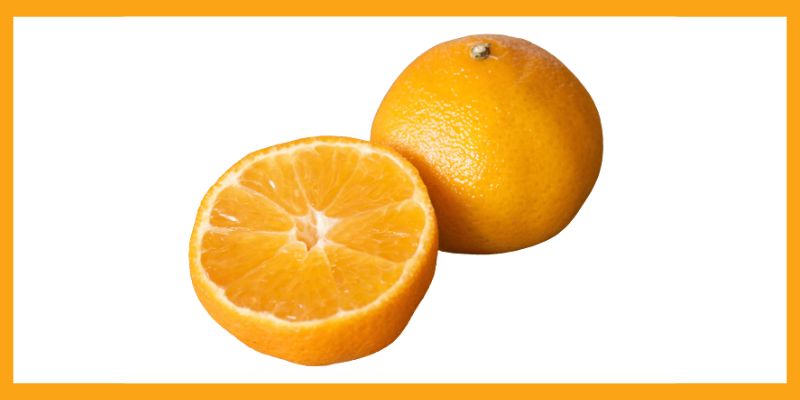 Despite being small, clementine oranges have a high juice yield. They are a cross outcome of Mandarins and other oranges. Though they are available in the Middle East and Europe, it's only available in the USA during its season.
Clementine oranges are much pulpy, and some types of them don't even have seeds. They are soft-skinned and easy to peel. Their flavor is also quite rejuvenating and delightful.
Some orange juicing tips-
Pick the best juicer
A good juicer is always required for extracting juice properly, or else the pulp might remain not dry. You don't need an expensive juicer to make orange juice since any regular citrus juicer can do the job for you. So, buy the best orange juicer like top cold press juicers and refrain from relying on any other technique.
Peel them properly
You can't extract juice properly without correctly peeling the orange. Do you know how to peel oranges for juicing? If you use a processor, peeling will not be that necessary. But peeling the orange before juicing is always good. You can peel the orange gently with your hand by starting from the top, or you can use a peeler too as it is the easiest way to peel oranges for juicing!
Pick the right ingredients for the right orange
You should always pick the right ingredients according to the flavor of the orange. Some oranges are tangy and require more sugar. On the other hand, some are already sweet and don't need to add extra sugar. So, without knowing the orange's raw flavor, you shouldn't add any other ingredient.
Storing technique
Like most citrus juices, orange juice can spoil if not stored properly. You can easily keep the orange juice fresh for 2-3 weeks inside your fridge. By freezing, you can also contain it for 12 months or more. But, this can change the taste and considerably decrease the number of healthy nutrients.
Don't let the orange skin go to waste
You can use the orange skin for many purposes later. Though you can't add it to the juice, you can add it to tea, baked cakes, and many other foods. It is healthy for the skin too. So, you can make different skin masks with them and apply them to your face.
FAQ-
Are navel or Valencia oranges better for juicing?
Both Navel and Valencia oranges are good for juicing. They are sweet, juicy, have good taste, and are available! But Valencia oranges have a slight advantage over Navel oranges in terms of the juice Shelf life and longevity. Valencia oranges last longer than Navel oranges.
What is the sweetest juiciest orange?
The Navel orange is the sweetest and juiciest orange. They are big and juicy. It will still taste sweet if you don't add any sugar to its juice. The fact that they are seedless also makes them sweeter than the rest.
Conclusion
It is always hard to pick the right orange among such varieties. But if you read this article properly, I'm sure that you will at least have an idea about the best oranges. Our goal is to make juicing easy for you!